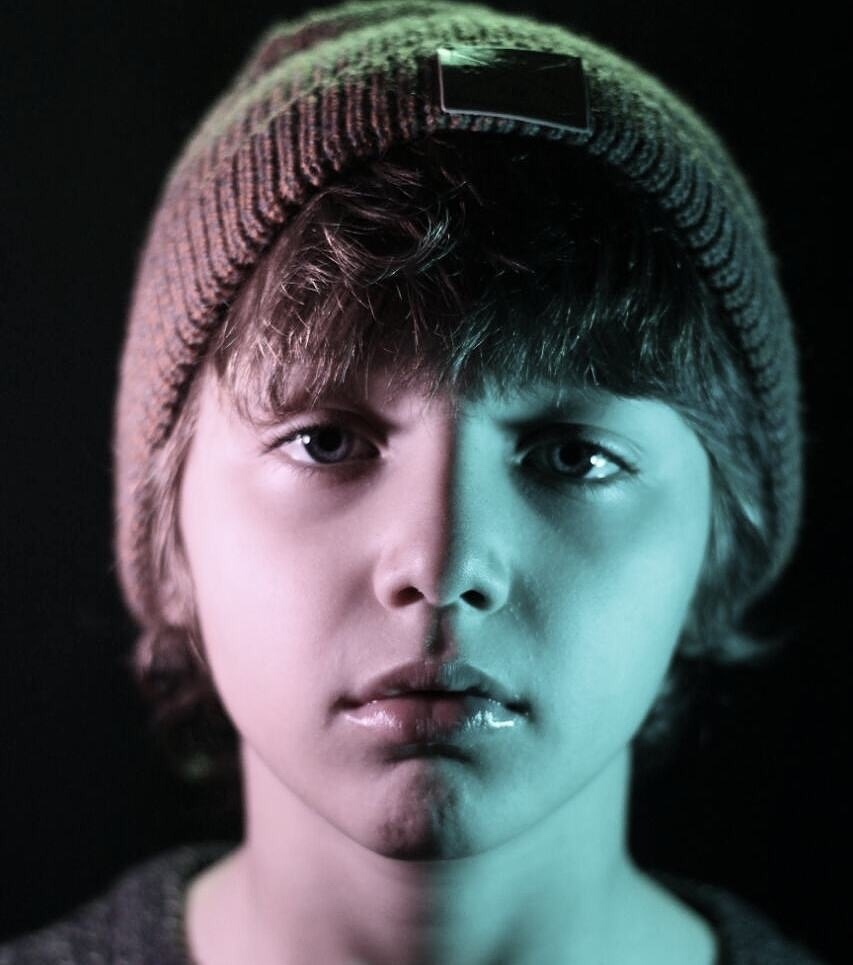 About
Sergio Reifs is a kid actor and model born in 2009 in Cordoba, Spain. He started in the interpretation world when he was only 7 years old. From this moment, it has been his greatest passion.
PHYSICAL CHARACTERISTICS
Height: 1.45 cm (Size 11/12 , shoe size 38)
Hair: Brown
Eyes: Blue
ACADEMIC TRAINING
School of Theater and Cinema – Film Actor (from 7 y.o.)
PROFFESIONAL EXPERIENCE
Television
2020 Miguel actor in "Señoras del (H)Ampa" serie (Mediaset) 
2020 Sketch Roast Battle (Mini Ignatius – Canal+)
2020 Entrevista Onda Mezquita TV
2019 Pablo character in serie "Amar es para siempre" (Antena 3)
2019 Acting in serie "Pequeñas Coincidencias" (Antena 3)
Films
2022 Film "Las leyendas de la Alpujarra" – Secondary actor (preproduction)
2022 Shortfilm "Donde juegan los fantasmas" – Leading actor
2022 Shortfilm "La semilla" – Leading actor
2021 Film "Heroes de Barrio" – P.P.
2020 Film "Ombligo" (Rafita) – Leading actor
2020 Shortfilm "En blanco" – Leading actor
2020 Shortfilm "Erde" – Leading actor
2019 Shotfilm "Martina" – Secondary actor
2019  Shortfilm "Al otro lado de la vida" – Leading actor
2019 Webserie "Cosas de niños" – Leading actor
2019 Shortfilm "Apatía" – Leading actor
2019 Shortfilm Matracas II "Una tarde de chat" – Sergio character
2019 Shortfilm "Abuelo, enséñame el Mundo" – Leading actor
2019 Shortfilm "Amnesia" (Atresmedia) – kid leading actor
2018 Shortfilm "Matracas" – Sergio character
2018 Shortfilm "La historia que nunca se contó"  – Kid leading actor
2018 Shortfilm "Cuando apagas la luz" – Leading actor
2018 Film "Lo dejo cuando quiera" (Mediaset) – figuration
2018 Serie "Hospital Valle Norte" (TVE and Netflix) – figuration
2018 Shortfilm "Tras de tí" – Leading actor (Premio Internazionale Angeli di Luci N'ell Arte)
Commercials
2021 – "Diputación de Vélez Málaga" Christmas spot
2021 – Selwo Marine spot
2021 – Martonella ice creams spot
2020 Boing TV – APROA spot
2020 COVAP spot
2020 Vualá México – Leading actor
2019 Diputación de Cádiz (Setenil de las Bodegas) – Leading actor
2019 TV Commercia Cambrils Park Resort – Leading actor
2019  Renault international (Copenhaguen) – Kid actor
2019 TV Commercial "Famosa" Minibellies  – Leading actor
2019 TV Commercial IKEA international DUBAI (Egipto) (2 bronzes and 1 gold in DUBAI shortfilm festival) – Kid actor
2019 TV Commercial Carbonell EEUU + Spain – Leading actor
2019  Vuelta Ciclista Movistar – Figuration
2019 TV Commercial Typeones international – Son of the family
2018 Videoclip Sister (Andaloser – Fran Dieli OT) – Figuration
2018 TV Commercial Aniversario Banco Santander- Leading actor
2018 TV Commercial Miniland educational Follow the Big Foot
2018 TV Commercial Miniland educational Dictate & Shape
2018 Corporate video renewable energy Atlas Copco – Leading actor
2018 Videoclip "Seré" Alzheimer group Lady Mabelle – Acting
2018 TV Commercial "Correos" – Leading actor
2018 TV Commercial "Feber" – Leading actor
2017 TV Commercial "Iluminaciones Ximénez" Christmas 2017 – Leading actor
Campaings & Fashion shows
2022 – KekMama Magazine ss22
2022 – Vanores & Parisittas
2021 – Tomar Artesanía ss22
2020 Shooting Street Monkey AW20
2020 Shooting Mayoral AW20
2020 Shooting Mon Air
2019 Fashion show Beatriz Montero
2019 Fashion show and shooting Charanga Moda infantil
2019 Fashion show FIMI Feria Infantil de Madrid Internacional (Lady Bug Cris and Pan Con Chocolate)
2019 Editorial KEK Mama Magazine
2019 Shooting DYOministyling FIMI
2018 Shooting Carrefour
2018 Shooting Calliope International Kids
2018 Shooting Sainte Claire
2018 Fashion show Privata, Street Monkeys,  Mikêla Moda Infantil, Gocco, Bóboli
2017 Shooting Duck & Dog
2017 Shooting Telva niños 
OTHER SKILLS
Swimming, robotics
Languages: Spanish & English
Web References